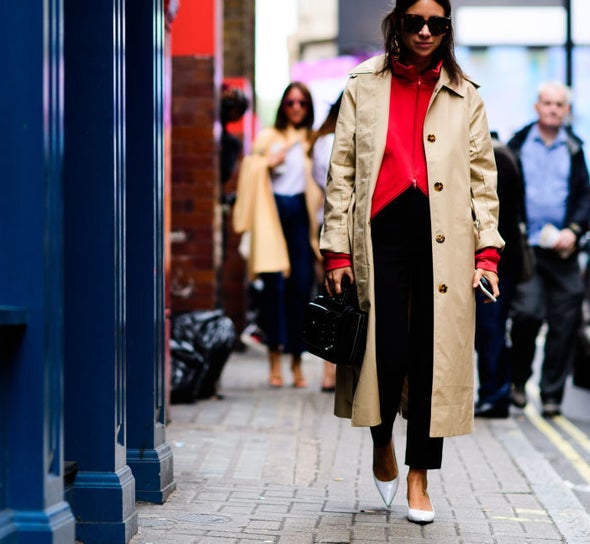 *Post originally published October 2016
Fashion week has been and gone and it is time to announce what is on trend, in the spotlight and has been sartorially successful over the last few weeks. This is a great opportunity for you to get inspired, and bring the fun into your style.
Do this with caution though, trends can be fickle. Your style is such a personal expression and exploration of you so do make sure that the trends you choose speak to you. It really is a great way to feel current, push yourself out of your comfort zone and an opportunity to try something that you will make your day feel a little special.
This Autumn, is is time to:
GET FUNCTIONAL WITH FASHION
If you have never been into fashion, now might be the time to make an introduction as fashion is having its moment in the casual and rather practical spotlight. Think sensible footwear like loafers, mules and trainers, see the ones below from
COS
. Comfort items like sweaters, tracksuit bottoms and grown up classics like trench coats, shirts and high waisted trousers. The skinny, body con shapes have lost their appeal and looser silhouettes have prominence. This gives you a great opporutnityt o get the most from your wardrobe. Dress up your trainers with tailored trousers and dress down your leather skirt with a tracksuit top.
Great for you if: You live a practical life but you want to still be fashionable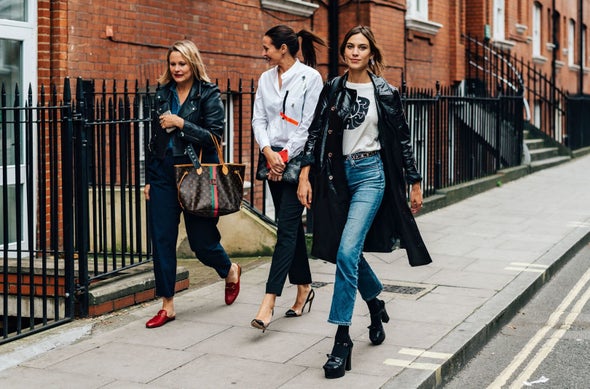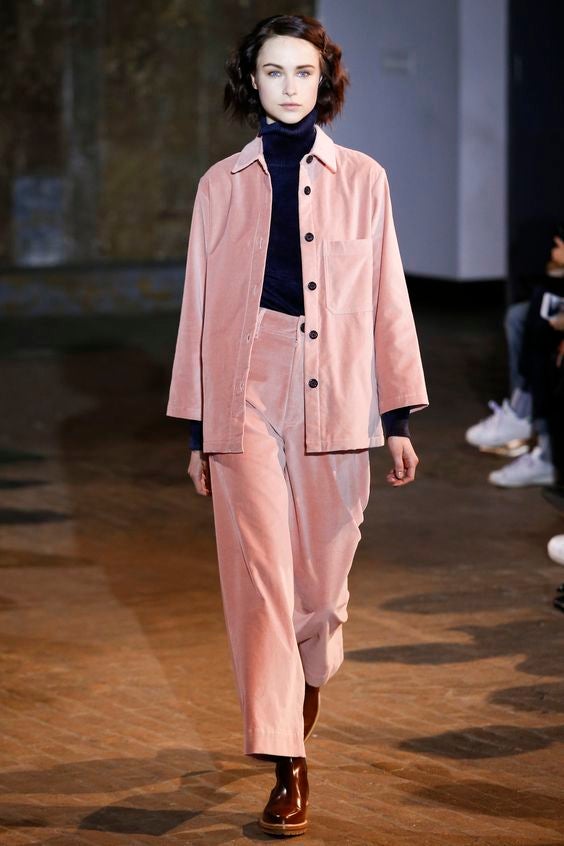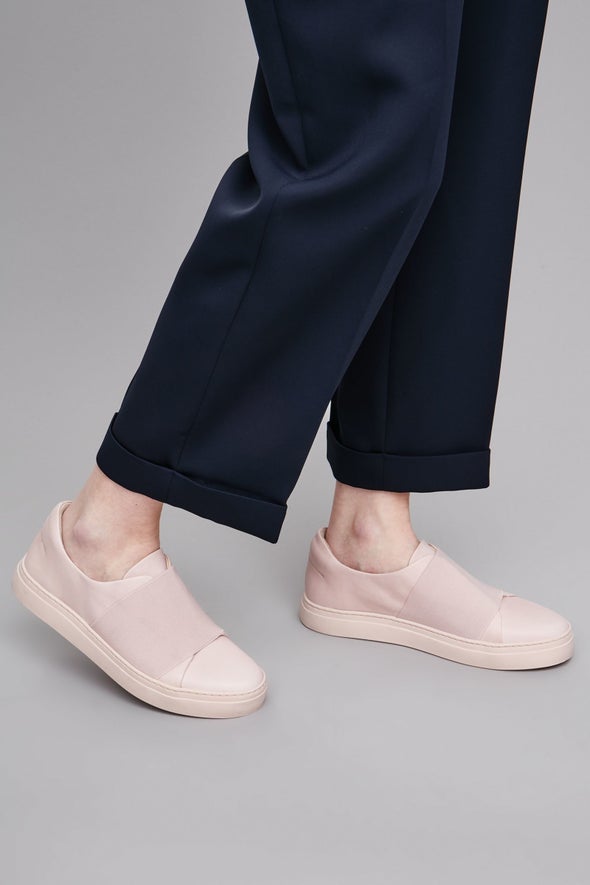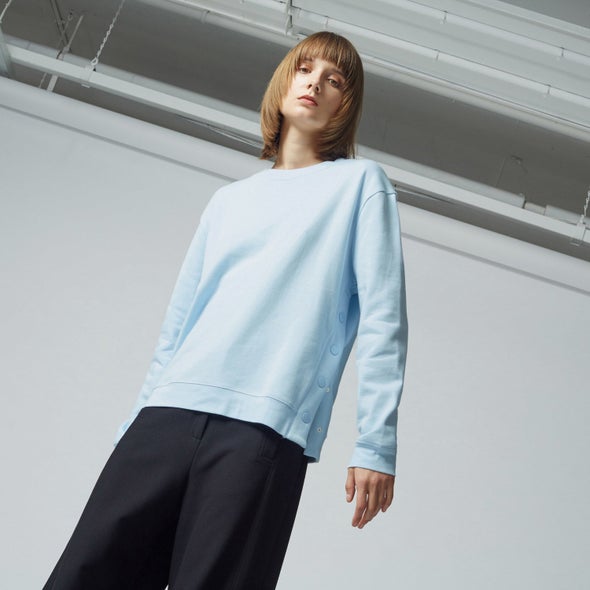 BEJEWEL YOURSELF WITH BOLD AND BRASSY EARRINGS
To counter the rather sensible clothing that is around bold and overstated earrings are very prominent. Designer J.W.Anderson had some great
earrings
on show at London Fashion Week, try these ones from
Zara
as a high street alternative or from Hackney designer
Wolf and Moon
. This extravagance is a great way to pick up on a trend without spending a fortune. This could also be a great opportunity to find some vintage pieces that are lying unloved and unused. Get your glitz on but keep everything else simple and functional.
Great for you if: You want to do fashion on a budget.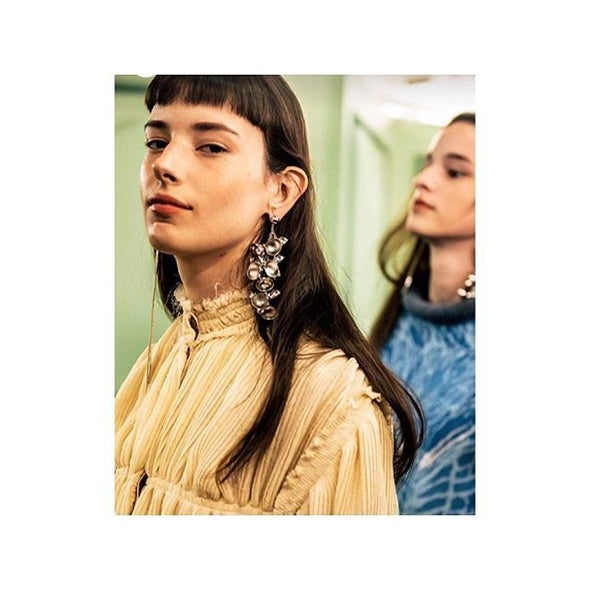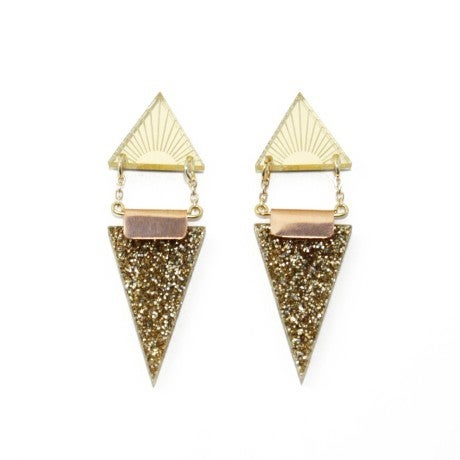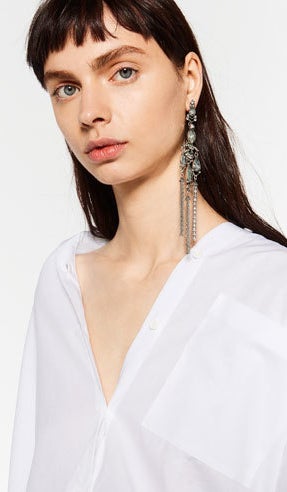 GO WIDE
The reappearance of the cullote last year has proved very popular and they are here to stay but they are going full length or at least ankle skimming for winter. There are a wide range of styles available from just below the knee to mid calf and we are now seeing a lot of very cool ankle skimming styles with great high waists. (see below pair from
COS
). I would really encourage you to try this new silohuette. So flattering, fun and comfy! A little touch of tailoring will help you to upgrade your style for this season.
Great for you if: You want to feel dressy but not prim.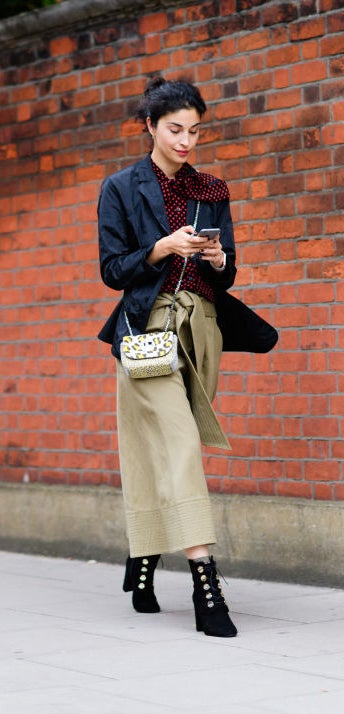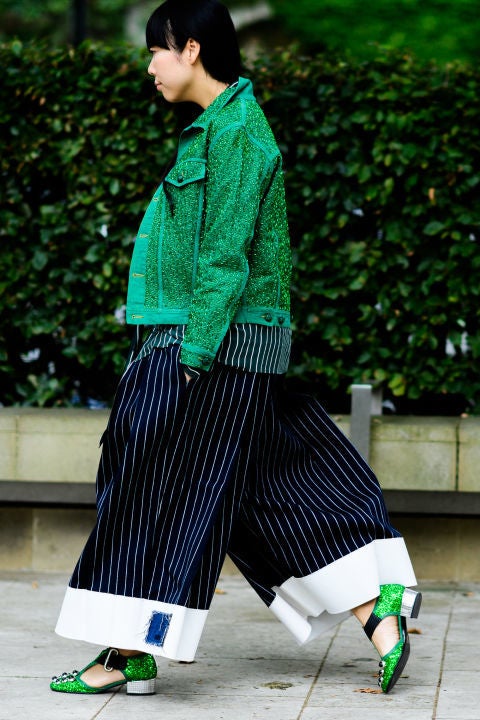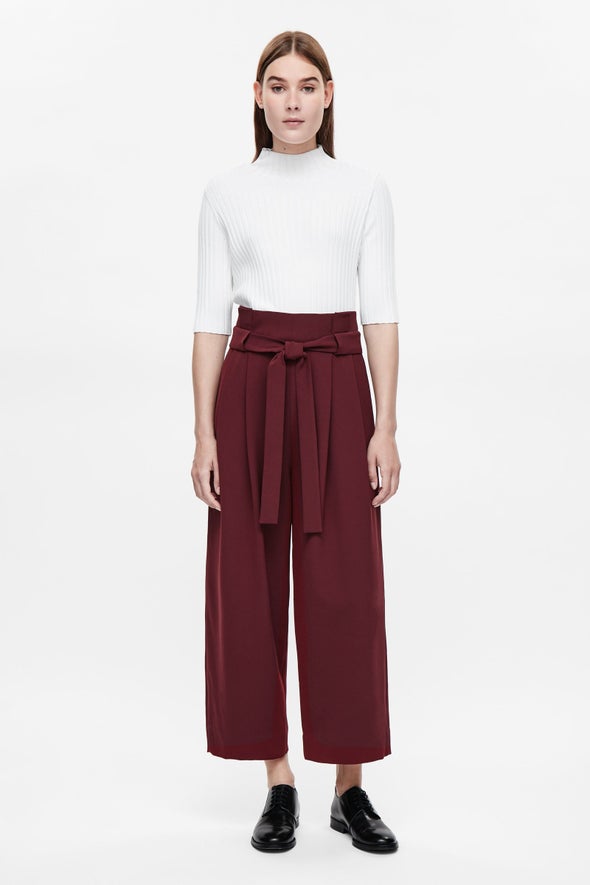 GET BLOUSY WITH A SHIRTY
The classic shirt has been around for decades and if you have lots in your wardrobe then you are in luck. From the most classic of shapes in various lengths of crop, long or tailored to the latest styles with appliques, frills and ruffles the wardrobe staple is continuing it's reign as a must-have in everyone's wardrobe. Take a look in
H&M
who are doing some great upgraded staples as well as the newly refurbed
Warehouse
.
This is for you if: You want to add a little touch of feminity to your style.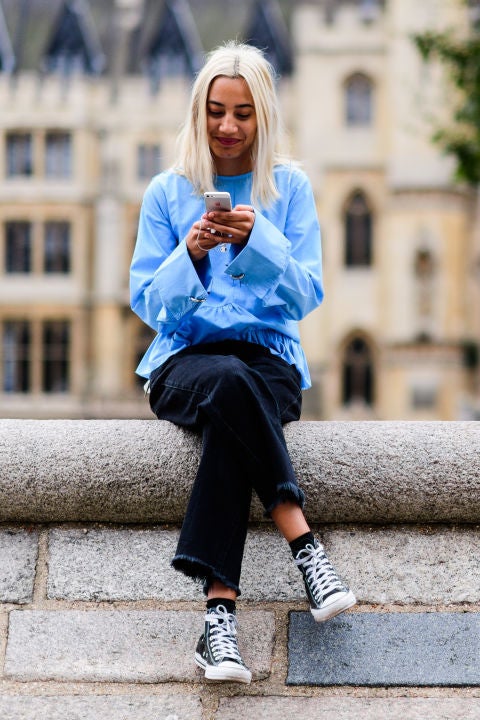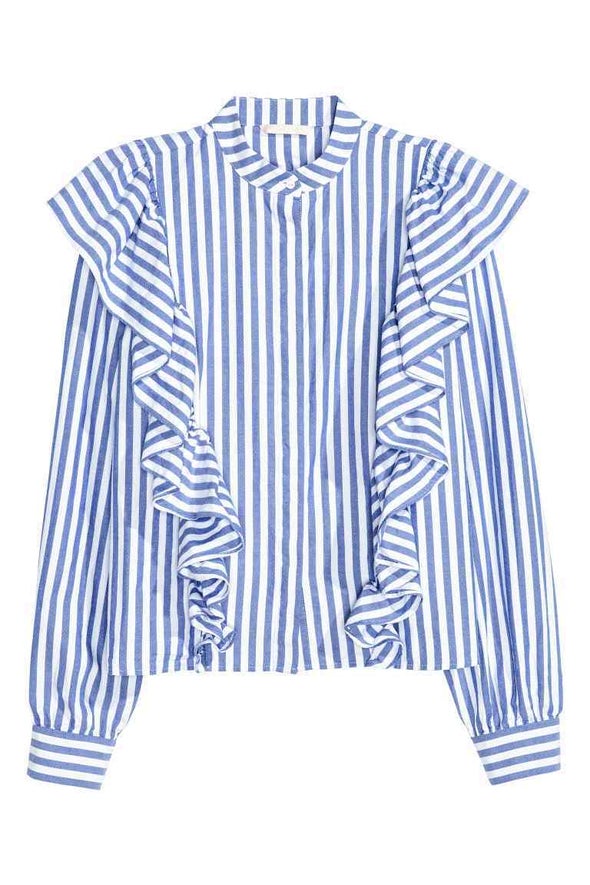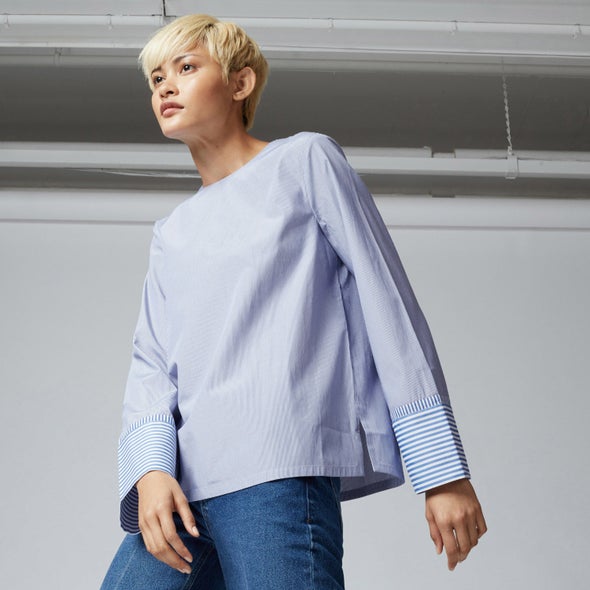 WAREHOUSE
A new take on the classic shirt
LIVE ON THE EDGE
Denim is having an interesting time at the moment, rough edges, fringing, two-tone and stepped cuffs (see
Monki
and
ASOS
ones below) are proving very popular. The fit of the jean stays quite classic with a straight leg, sometimes tapered into the ankle, the waist a good mid to high-rise but its the bottom hem and edging that takes the focus. Have fun at home and update your old jeans.
This is for you if: You live in denim and you need to refresh your style for this season.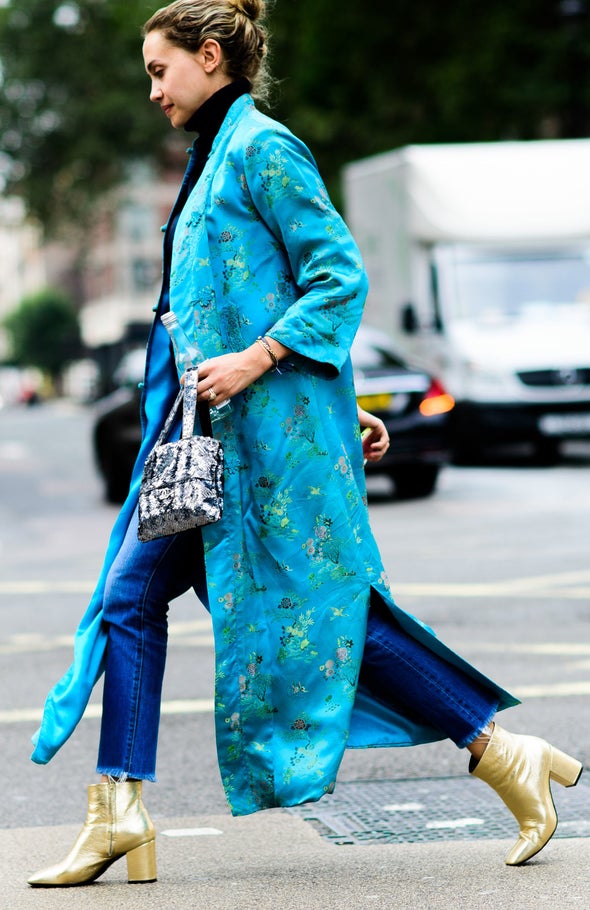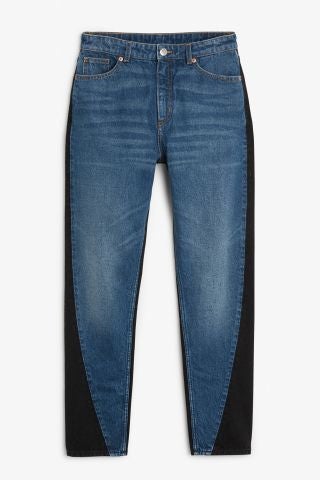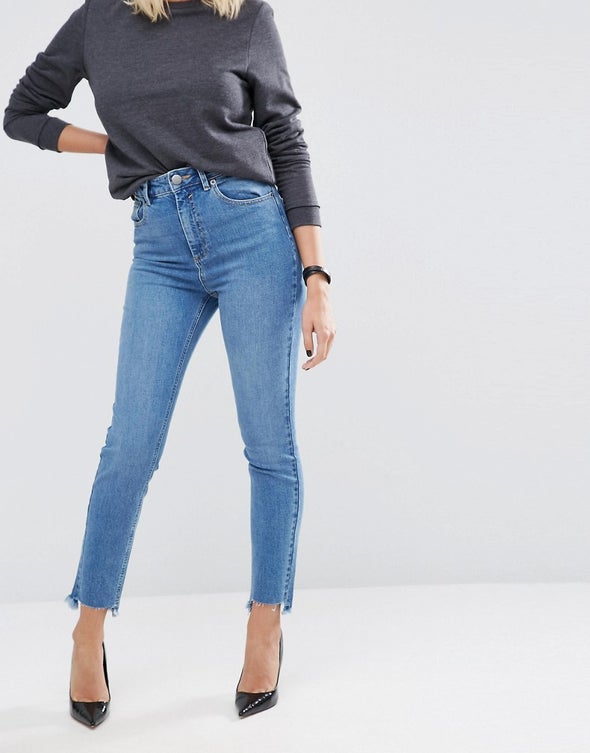 So have fun this Autumn. Try something new and the most important thing is only buy what you LOVE LOVE LOVE.
SaveSave